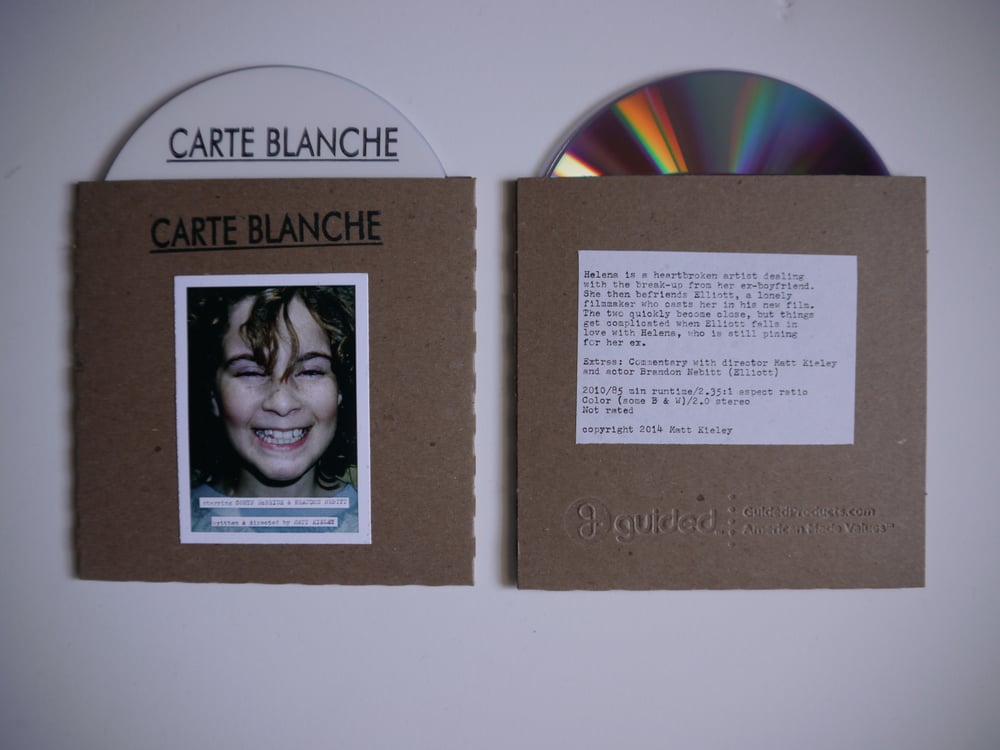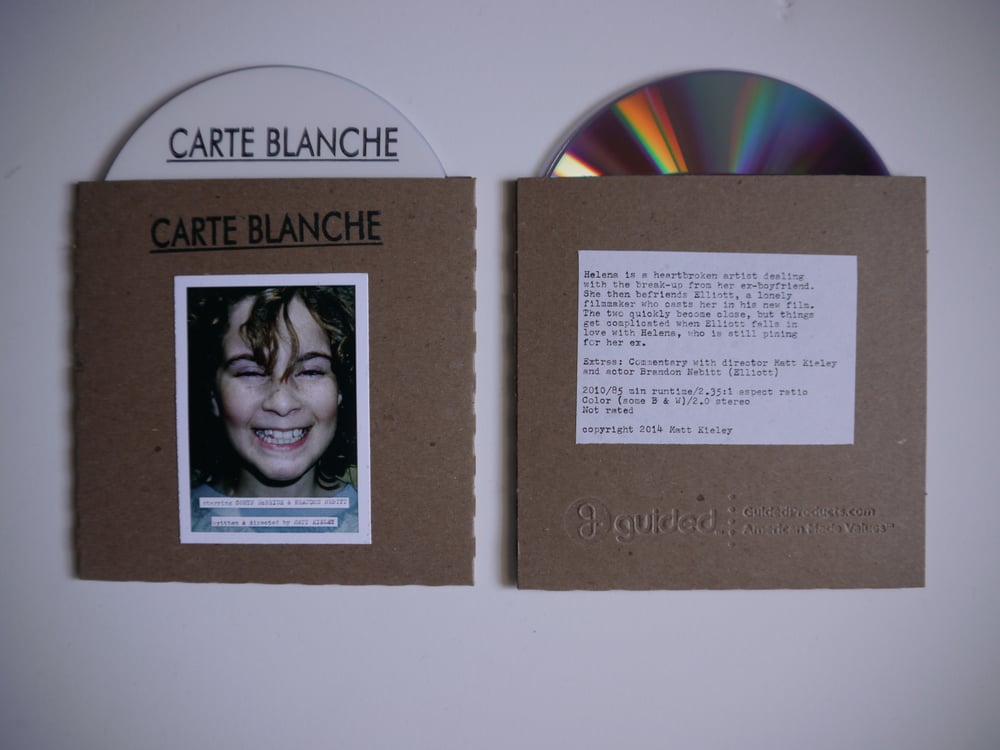 Carte Blanche DVD
$5.00
Trailer: vimeo.com/62795232
Carte Blanche Widescreen DVD-R. Limited Edition of 25 individually-numbered DVDs, with imperfect, hand-made sleeves made by director Matt Kieley.
Presented in widescreen and enhanced for 16:9 televisions.
Extras:
Audio commentary by writer/director Matt Kieley and actor Brandon Nebitt (Elliott), and music videos with An Amiable Medley, of music from the film.
Synopsis:
Helena is a heartbroken artist dealing with the break-up from her ex-boyfriend. She then befriends Elliott, a lonely filmmaker who casts her in his new film. The two quickly become close, but things get complicated when Elliott falls in love with Helena, who is still pining for her ex.
Note: I suck at making crafty things, so these DVDs and their artwork are imperfect, but they're still hand-made and not manufactured.
2010/85 min runtime/2.35:1 aspect ratio, Color (Some B & W)/2.0 stereo/Not Rated