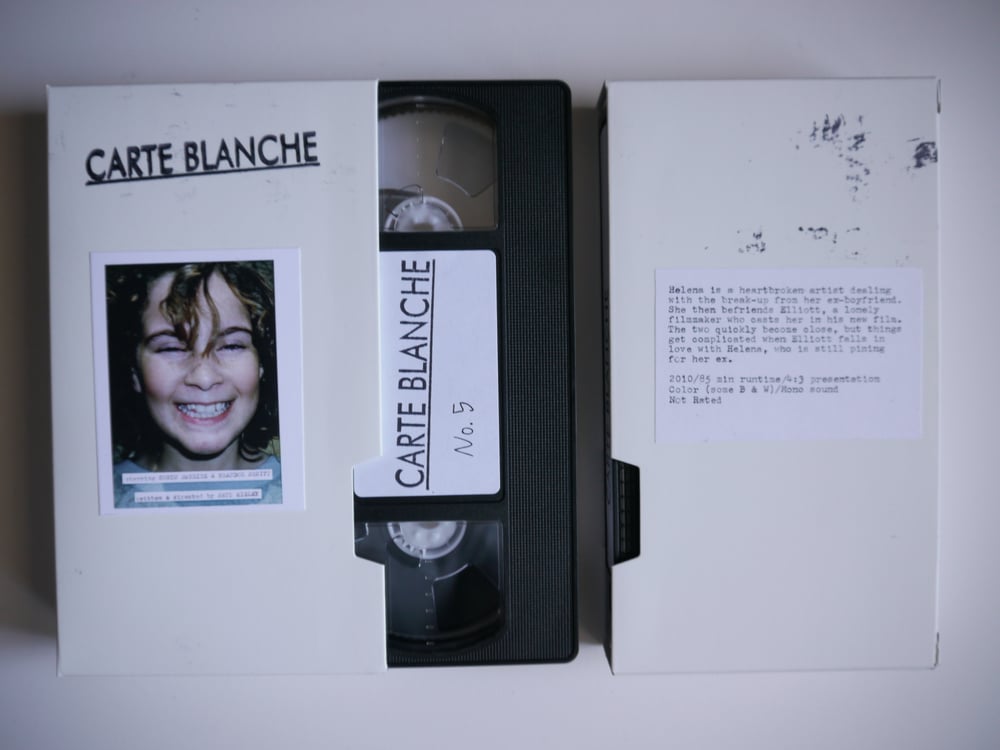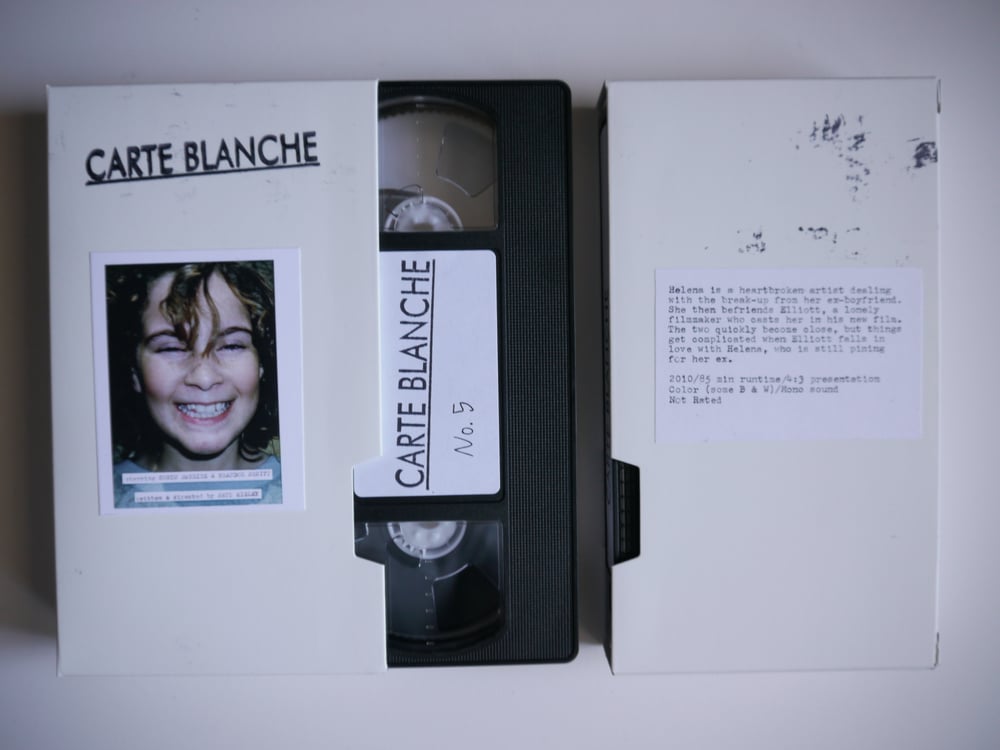 Carte Blanche VHS Edition
$29.99
VHS Edition Trailer: vimeo.com/87262809
The Limited Edition Carte Blanche VHS is personally dubbed by the director himself, featuring 30 minutes of extras (outtakes and music videos). Presented in glorious 4:3 with Monaural Soundtrack! Edition of 5 individually-numbered copies.
Synopsis:
Helena is a heartbroken artist dealing with the break-up from her ex-boyfriend. She then befriends Elliott, a lonely filmmaker who casts her in his new film. The two quickly become close, but things get complicated when Elliott falls in love with Helena, who is still pining for her ex.
Note: These tapes are completely DIY and home made, and their artwork/packaging are imperfect, but isn't that part of the charm?
2010/122 min TRT/4:3 presentation/Color (some B & W)/Mono Sound/Not Rated