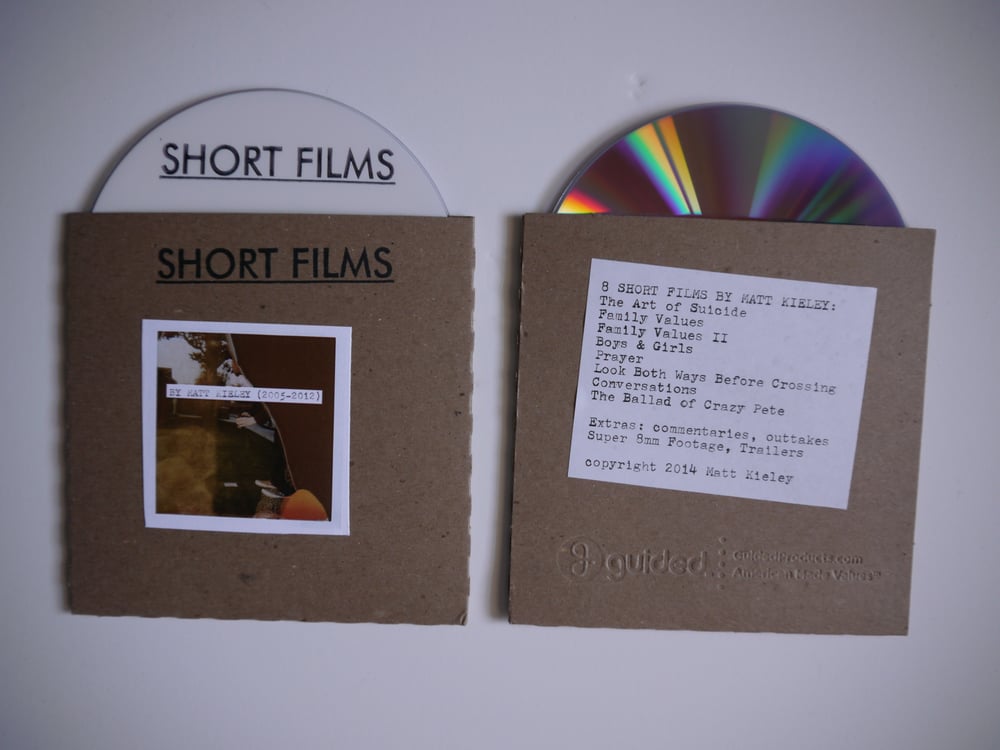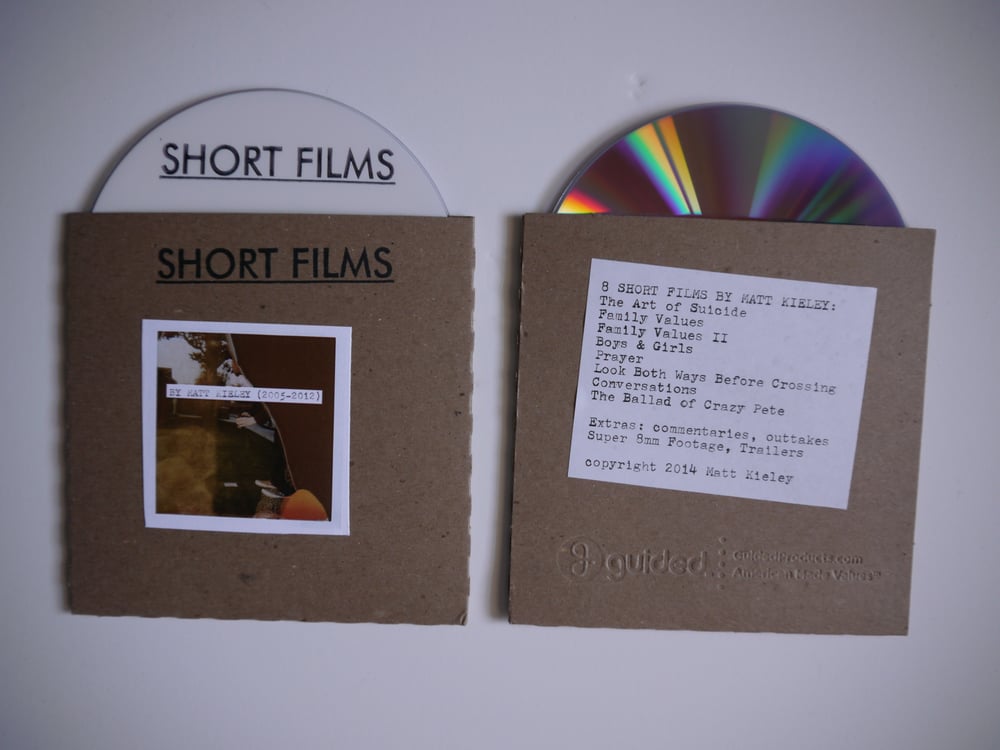 Short films by Matt Kieley (2005-2012) DVD
$5.00
A collection of 8 Short Films by Matt Kieley:
The Art of Suicide (2007)
Family Values (2005)
Family Values II (2006)
Boys and Girls (2011)
Prayer (2011)
Look Both Ways Before Crossing (2009)
Conversations (2008)
The Ballad of Crazy Pete (2012)
Featuring commentaries on 6 films with director Matt Kieley, Actor Brandon Nebitt, actor Andrew Price and special guest Mike Bedard, outtakes from select films, Super 8mm Footage from "Crazy Pete", trailers, and more???
These are a limited edition of 25 individually numbered DVD-R copies, with hand-made sleeves by Matt Kieley.
Note: I suck at making crafty things, so these DVDs and their artwork are imperfect, but they're still hand-made and not manufactured.